Challenge #5: Rhythms with downbeats

Submission Deadline: May 17, 2013 (passed)

Play these rhythms perfectly in time, at a tempo no faster than you can play accurately.
The idea is not to make it sound pretty!
Work on this one especially if Challenge #4 was difficult for you. Being able to play on downbeats will be a step forward in being able to play on upbeats and other parts of the beat as well.
Get Part 1 first, once you get that, work on part 2.
Part 1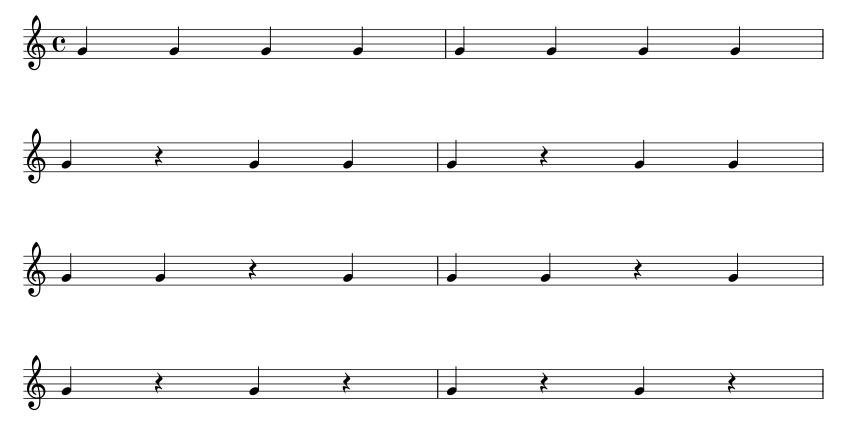 Part 2