Try playing a part from Mozart's 'Minuet'. Focus on making the rhythm even and smooth. Very little tonguing.
The time signature is in 3/4, so it starts on a pickup – the downbeat of three.
This may be fairly challenging!
Listen first. Played on tenor, recorded on my phone, wanted to try that out.
Get this first piece initially.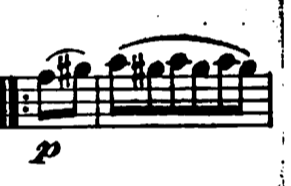 If you get that very evenly, you can play the next part.