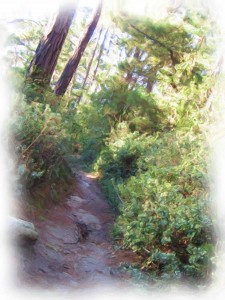 (December 3, 2012)
Hi, I'm Larry, recently retired and living in Colorado Springs, CO. I started nearly 3 years ago with the hope that I could learn the mechanics and be able to play some simple songs.
There have been several stops and starts during that time, but I've had some lessons and been thru the Rubanks books and some other materials. At this point I feel stuck and have no real direction for my practice time.
I need your help Neal!
Neal,
(December 6, 2012)
Other than to be able to play like you shortly after I joined, which I thought was what you promised if I would sign up, [:)], I would say hopes rather than expectations –
1.  A structured approach to practice with a clear direction
2.  Opportunity to ask questions regarding lessons
3.  Music theory included as appropriate to explain purpose for certain practice routines
4.  A sense that, if diligent about practice, I will see some positive outcomes from the lessons.
I would say that my expectations haven't changed at this point, but just seeing the initial lesson and hearing from you in this way makes me confident that I won't be disappointed by what you provide.
That said, I'm not nearly so confident that I'll be able to make satisfactory improvement.  I'm very definitely a left brain guy – I like the music theory, but I just don't have much creativity.  I knew that going in but thought I could learn enough to play printed sheet music, and I have learned to play some easier songs.  While there are many shortcomings for sure, I think I could get better at that over time.
The problem is that my tone quality is extremely poor.  I would be ok with limited playing abilities, as I expected, if my sound was better, but if I can't figure that part out there won't be much reason to continue on.  So this is probably my last shot at it.
I have a Cannonball big bell tenor – only because I went to a music store and that's what they sold.  Then I happened to find an unusual deal where I was able to buy a new one at half price.  I also added a Selmer mouthpiece, which stopped much of my squeaking, but I still wonder if the opening between the reed and mouthpiece is too wide for me.  I'm still using a Vandoren 2 reed strength.
I really appreciate what you're doing and hope it works out for you.
Best regards,
Larry
My ligature has rubbed all the marking off my Selmer mouthpiece.  I know that it's a C* and think it's an S-80, but it may have been an S-90.  I've tried 2.5 reeds but can't make them work and always end up back with a 2.
I try to practice 2 hrs a day, tho we moved this past June and I didn't do much for 4-5 months.  I'm back on track now and am generally pretty consistent about getting my time in at least 5 days a week.
Lindeman is definitely a good exercise and I will continue to work on that with all my playing.
It sounds like you want to use a 2.5 but are more comfortable with a 2.  What makes you want to use a 2.5?For just the two of us, try slowing it down.  I listened again and the rhythms you played aren't very accurate, making it sound off.  For example, the first two notes are both eighth notes, they should be the same length.  But you played the first one about 3x shorter.  Then the notes within the sixteenth note parts aren't accurate.  You could probably get it if you slow down.  Work just on the first phrase.  How are you figuring out the rhythms?  Subdividing?  Do you have a way of counting them with syllables?
-Neal
When I read about sax players it seems they are always playing a 2.5 or above, and one person said he thought the sound was fuller with a 2.5. Guess playing a 2 makes me feel a little wimpy.
Re the song, I'll work on it in smaller pieces to try to get the phrasing and intervals correct.  The music does have a number of .'s and _'s under the notes.  I'm pretty sure I don't do them correctly, but the first two eighth notes are . _, which I thought meant the first was shortened and the 2nd played full length??
I've also gotten into a habit of playing runs of eighth notes in what I think is a swing style, e.g., long, short, long, short.  Is that incorrect with this song?
I still haven't figured out how to count and play at the same time, especially when the notes carry over to the next measure.  This song is familiar, so I have a sense of the rhythm.  When a song isn't familiar I don't know how to pick out the rhythm and am usually surprised when I hear the music later.
Response:
It's fine if you breath in between, the Lindeman isn't music, it's an exercise.  Take breaths when you need to.For the reed, it depends on what kind of mouthpiece you're using.  I have used 3.5, 3, 2.5.  It depends on the brand of reed too.With a Meyer hard rubber, tip opening 8, I used #3 Vandoren V16 reeds.
With a Vandoren V16 tip opening 9 (fairly open), I used #2.5 Vandoren V16 reeds and then switched to #2 of the same kind.
Used the #2.5 vandoren reeds on a Selmer metal 7*
Now with a metal Otto Link 7* opening, I'm using #2.5 Ricos or #2 Vandoren V16's.
On Just the Two of Us, '.' is staccato and '_' is legato.  If you saw a staccato marking, that's right.  But that seems pretty wrong to me.
The lyrics are "I see the cyrstal raindrops fall"
The word "I" is a little shorter than "see" but I wouldn't say it's half the length, which would be what the dot would mean.  And it's not an abrupt articulation, it's smooth.
Doesn't sound like this song swings to me, so don't phrase like that.  Try to read the rhythm accurately.
Try slowing it down.
Keeping my fingers on the keys is probably the easiest of these 5 – or at least it's something I can work on to some extent by myself.
Playing highest and lowest notes is definitely difficult, and if there is technique that will help I would like to be able to practice that. But this probably wouldn't be my highest priority.
Music by ear and playing in tune both have to do with ear training.  Any ear training would be very helpful for me.
Rhythm and timing would be the highest priority for me at this point.  However, my first need may be even more fundamental than what you would have planned for this subject.  I find it nearly impossible to count while playing or to keep track of the number of measures played.
You will notice, among other things, that my tone wavers.  Unfortunately, that's the way it is – my lower lip quivers and it seems to be built in.
Larry
Response:
(Just the Two of Us)
That's a very ambitious piece to tackle for your first recording!  I have the music, but can't really do it justice, or couldn't four years ago when I tried anyway, might sound better now but it would need a lot of work.We could work on it though, starting with the first phrase.  A huge part of making it sound right is getting the phrasing and articulation correct.Working on the Lindeman will help your fingers and transfer into phrasing and articulation.
With high notes, working on the harmonic series will actually help.In terms of keeping track and counting, you'll start to internalize patterns which help you keep track.  It's kind of like how you read words rather than check every letter of a word to figure it out. You'll hear these patterns, and you'll start to hear something like a 12 bar chorus of blues ending or a certain transition in the changes or feel, things like that.Thanks

-Neal
Step 11, Hey Jude:  I don't have any songs that I've been working on, but I had some sheet music for Hey Jude that seemed easy enough to play.  Then I tried to play it with the metronome and found it to be more difficult than I expected.  The file contains approx the first third of the song played at 63.  The second third is a similar level of difficulty and the last third is pretty easy with a repeating chorus.  I sent you the first page of the music to check against what I played.
If you think I'm progressing adequately with this music I'll continue working on it – but if you think it's over my head then I'll find something else to do.
I'm working on the overtones and making a lot of noise that occasionally includes a recognizable note.  Moving between octaves with the lower part of the register (G down) is not overly difficult, but playing multiple notes with low Bb is definitely a challenge.
Response:
The version of St. James you sent me I think two days ago sounded pretty good.The version you just sent me sounds like you're trying to heavily swing the eighth notes, don't do that. The swing feel is appropriate in some music, not in others.  It can also easily be overdone.Also, I would rather you didn't send the itunes file type (.aifc). m4a and mp3 are fine.
Not sure what your music looks like, I think the music that I provided is a fairly standard way of playing it.  Maybe send it to me so I can see the difference.
Attached are a couple of new files for steps 8 – 12.
1.  Scales.  I know these scales and the arpeggios that go with them – not in the same way that you know them, but other than low Bb I can generally play them up and down and in thirds without a problem.  Is the point here to know the scales, or should I be working to control the relative volume as in the Lindeman exercises?
2.  St. James.  I'll need your comments to know what I need to work on with this??
More of the Lindeman torture?  When does the fun in this program begin?  🙂
I have a Cannonball big bell sax with a Selmer mouthpiece.  It's the only sax I've ever held – it seems ok except that it's heavy and the key for low Bb is a real stretch.  I did next to no research ahead of time, but I got a good deal on it (half price for a new horn) so away I went.  Sometimes I wonder if I should have tried an alto instead just for the size and what I'm guessing would be a little less air needed to play – but here I am.
I think I mentioned my "vibrato" in my first e-mail to you.  I have a slight quiver in my lower lip and there seems to be nothing I can do to stop it.  It's frustrating and embarrassing and is one of, but not the only, reasons why my playing will never sound very good.  I'm sure it's also frustrating to teachers.
I'm not sure this fits into r & t, but picking up the rhythm and phrasing from a piece of new sheet music is quite difficult. Several times I've tried to play a song from sheet music, then heard a "professional' rendition of the song and found that I'm not even close.  How does one determine what a song should sound like on the basis of printed notes?
The other part, as mentioned before, is keeping track of time while playing –  in particular in fast passages where a note may extend from one measure to the next.  Even when I slow way down,  I find myself tapping with my playing rather than tapping a consistent count.
Larry
(January 3, 2013)
Neal,
Attached is another attempt at the first half of Hey Jude played at 72.  I know I screwed up at the end – ran out of breath between the last two notes.
I've listened to it (and admittedly it doesn't sound very good), but I can't find the spot where you noted that I wasn't holding a note long enough.  If you catch that again please let me know where it is.
Thanks much
Larry
Response:
On Hey Jude, you're playing an extra eighth note in the second bar, on the A. You hold it until the downbeat of 3 and then play two eighth notes.  The half note is tied to the first eighth note, that extends the length of that, but then you play two eighth notes after that which is wrong."Looks like you fixed that, by making that eighth note tied to the half note instead of separate.When you get to the two sixteenth notes, you play them a little bit long, together they should be the length of an eighth note.  Attaching a diagram of this. It's not a big difference, but I could hear it. Something to be aware of.
Something that's more important than that is how you heavily accented the first low G. That tends to happen sometimes, but if you're causing a certain note to be much louder, you want to keep things more the same level, unless something is supposed to be accented.
Work on those things.
(January43, 2013)
Neal,
You have very sharp ears – probably much sharper than my fingers.
I did overwrite the B to D file so I'm attaching another one.  Yes, I do notice the extra note in the E to C;  I often get a similar chirp when going from D to B, which makes it difficult to slur the notes together.  It's my fingers' fault, not mine, but I'll keep working to try to get them under control.
Don't know how you noticed the 16th notes – I listened to the recording with the music and my metronome and still didn't get it (which, I guess, helps to explain why I can't play it right.)  I'll try slowing down and see if I can figure that out.  And yes, I realize the G is coming out too strong.  It seems to be a note that is easy to get volume on (as opposed to upper D) and I need to learn to hold back on it.
Thanks for your comments.  You're obviously very good at this and I appreciate what you're doing.
Larry
(January 3, 2013)
Another attempt to get past Lindeman on step 8.  The files are for low E to low C, and B to D.
Hey Larry,
Good job, the B to C especially got better. The low E to C got better,
but could still use some work, I heard a slight note in between
sometimes.
Attached is a file with the altiss training starting on low Bb.  For whatever reason, that seems harder than starting on B.  Also attached is another recording of Hey Jude – thought I would make it thru this one and then fouled up near the end as you will notice.
Among the hard things for me to do with the song is to figure out where to breathe.  I end up either running out of breath and screwing up, or more often, because I'm breathing wrong it's like I get air stacked on top of other air and can't seem to access it properly – then I have to blow all the old air out before breathing in again.
Response:
Hey Larry,
Sounds like you should actually work a bit just on the low range of the horn. Low E and below. Spend a little time on that.For Hey Jude, it's getting better. Transition from A to Bb in measure 4 needs some work. Timing starts to get off after measure 5, starting with the upbeat of 4 coming in late going into measure 6.Thanks