Music is language.
Expanding your vocabulary will make you be able to say more with your saxophone.
We learn words and phrases from people when we speak, likewise we learn musical ideas from other musicians.  The music comes from experiences of people throughout the world and will allow you to speak better if you listen.
Using vocabulary has to be adapted based on the context.  You wouldn't play a Coltrane bop line exactly in a rock tune, but you might be able to take parts of it and use it somehow in many styles of music.
Stanley Turrentine is my favorite sax player, so I have learned a few things from his solos, working on transcribing more. Here are a couple of blues lines.
Stanley Turrentine Line #2: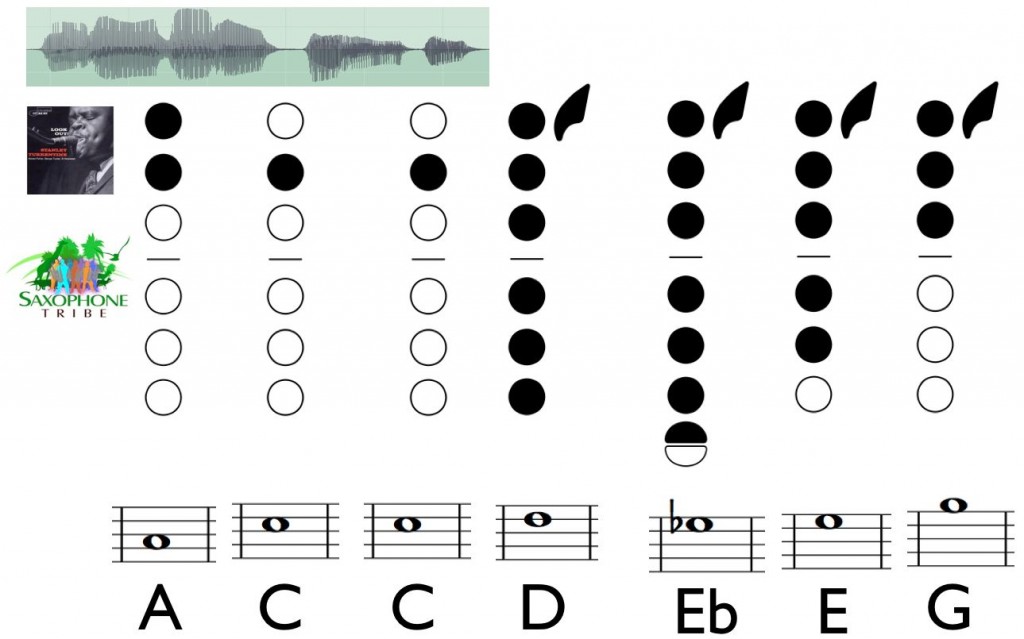 Tenor:
stanley_2_slow_tenor_saxophone_tribe (mp3, right click and save)
Alto:
stanley_2_slow_alto_saxophone_tribe (mp3, right click and save)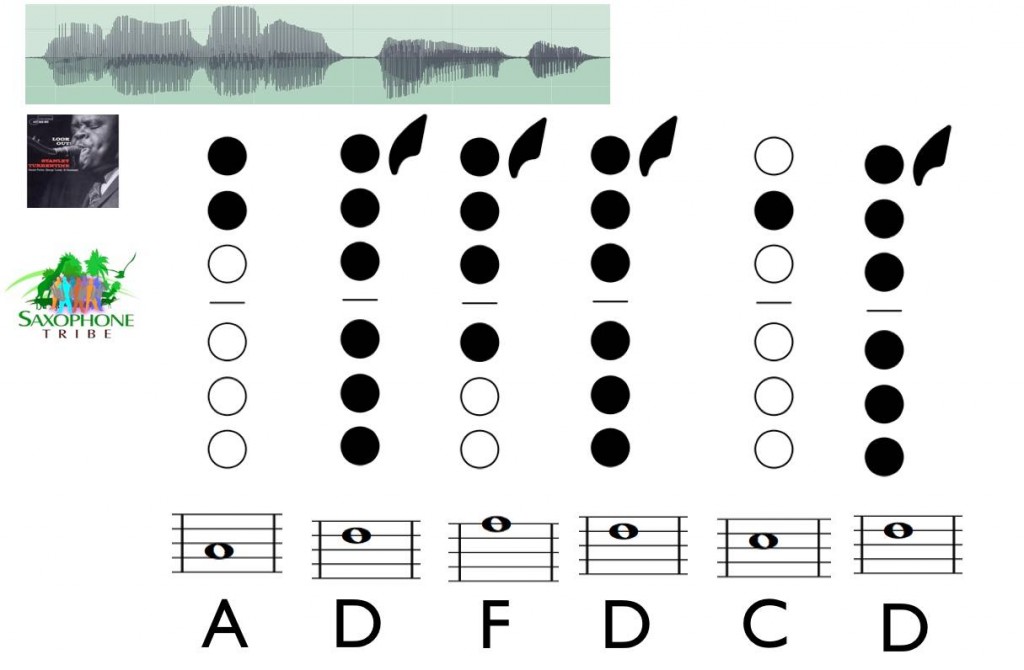 Tenor:
stanley_1_slow_tenor_saxophone_tribe (mp3, right click and save)
Sonny Rollins Solo from Tenor Madness.  Sonny Rollins played with John Coltrane on this track.  They both played good stuff, Sonny Rollins style is something that I connect a little better with.
rollins_solo_first_few_parts_saxophone_tribe_slow (mp3, right click and save)
So What Solo, First Chorus (Miles Davis)
http://saxophonetribe.com/so-what-solo-first-chorus/
Listening Assignments:
Here, you'll listen to music and pick the parts you want to learn and expand your vocabulary. In general, you'll want to learn the melodies first before learning pieces of solos, it will make the lines make more sense.
Assignment #1 – Miles Davis Solo