Dave sent in a video of himself playing 'Fly Me to the Moon' by Bart Howard. A tune that I like. Tend to think of Sinatra's version.
Download Video (.mov file, right click and save onto your computer)
____________________________
The video is probably the better way to see the critique I have done since the audio has been split apart into different segments, but if you have any trouble viewing the video, here is a version of the critique that you can view on this page, and you can hear the comparison of Dave's recording and mine (mp3 file, right click and save)
Or if you prefer this format, let me know!
Tone and confidence have some strength. Good start. Will get into some things to work on in this critique.
The first phrase appears to be not quite right.  Try just working on that first phrase and recording it.  Part of the process is slowing down, sometimes a great deal.
The rhythm seemed a bit uneven in some places.  Slowing down and working on it piece by piece will help with that.
First Two Notes
First note, the word 'fly' in the lyrics is written as a dotted quarter note in the music.  Sinatra sang it long, not short.  Phrasing can be a choice, but I would suggest playing the first note long.
Dave: "I think I heard that there were no rules in Jazz so I guess I'm trying to play things my way instead of correctly."
Neal: In general, you want to learn the  'rules' before you break them I would say.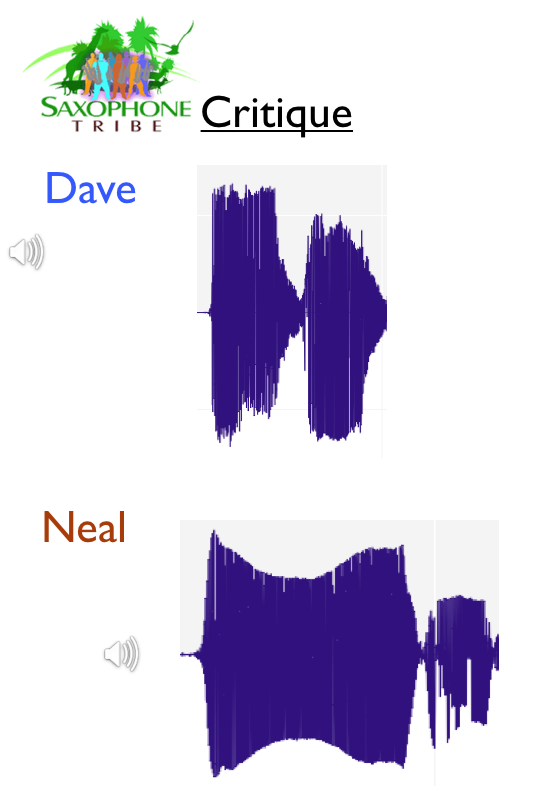 Tonguing
You might reconsider your choices for the articulation in terms of the notes you tongue and articulate.
Try singing the lyrics along with what you played and seeing if it seems to fit.
There are certain ways of phrasing and articulating the music that fit different styles.  If you want to play in the style you need to learn the nuances of how it is played.
After that, you can play around with things, but I would learn the rules first.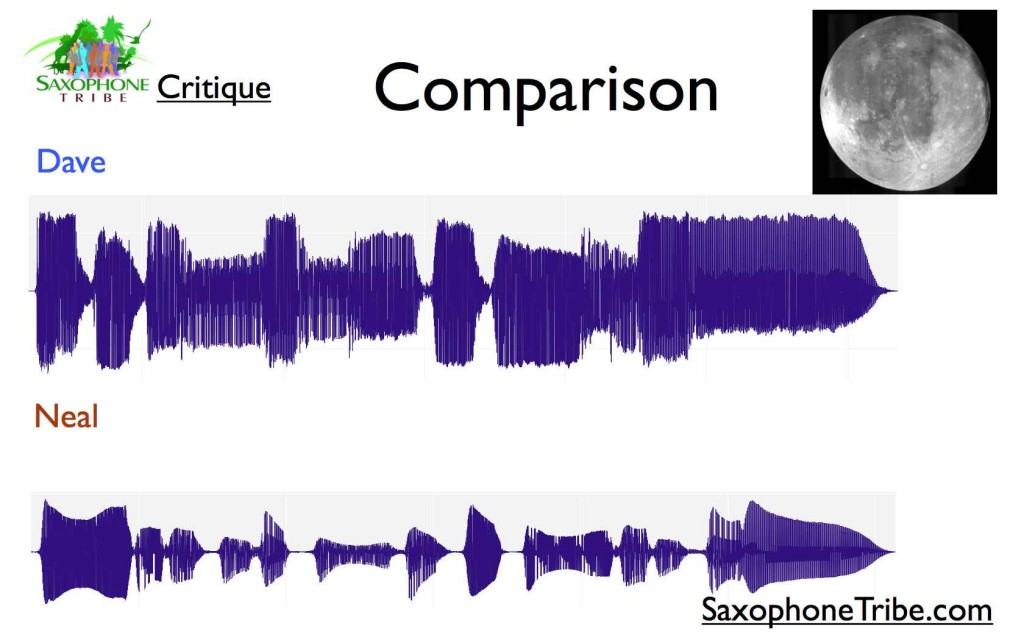 Stylistic Choices
If you shift the rhythm around with phrasing, you have to be careful and really know the tune in the first place.
I would recommend learning it as written first and then  playing around with phrasing as you really get it down.
Recommendations
1. Slowing down and practicing the first part, playing the music as written or as heard on the recording.
2. Be more conscious about articulation and tonguing.