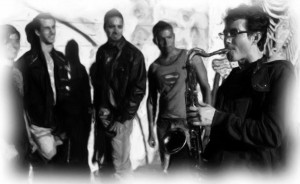 Anything goes here!
What topics would you like to see more about? Can be related to saxophone or not. Leave a comment
"Clipping" (recording)
Clipping is when the distance to the microphone is not far enough for the volume, it means that you should just be a little farther away. The sound has a sort of flat edge when there should be contours.
The recording doesn't distinguish between what you play softly and what you play with a higher volume, it all is above the threshold.
Without clipping:

With clipping: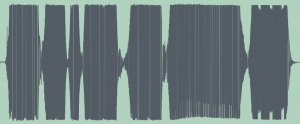 Saxophones
Hi Neal,
 How are you doing?
 At the moment I have the Elkhart Series II alto I bought in 2004 when I started. When I restarted again now after joined your website I have been thinking about swap this with an intermediate one. What's the one you suggest me to get? There is a local store here in Cambridge, UK I think I can try for few days before buy it
Regards,
Vijai
Probably try out some Yamahas, maybe some Selmers.  Keilwerth, Cannonball, and Yangisawa could be good options too.  What's available at the store?
-Neal
And below are a few pages that have been added.
___________________