Kate has been working on learning the Pink Panther Theme by ear.  She says, "I have many reasons for wanting to play. I especially want to master the Pink Panther. It is a long standing joke about Kato in the Pink Panther movies between my brother and me. He will get a laugh."
Here is a tempo_neal_pink_panther_saxophone_tribe (Neal) playing the Pink Panther theme. (mp3 file)
Here is Kate's kate_pink_panther_by_ear_saxophone_tribe. (mp3 file)
Visually: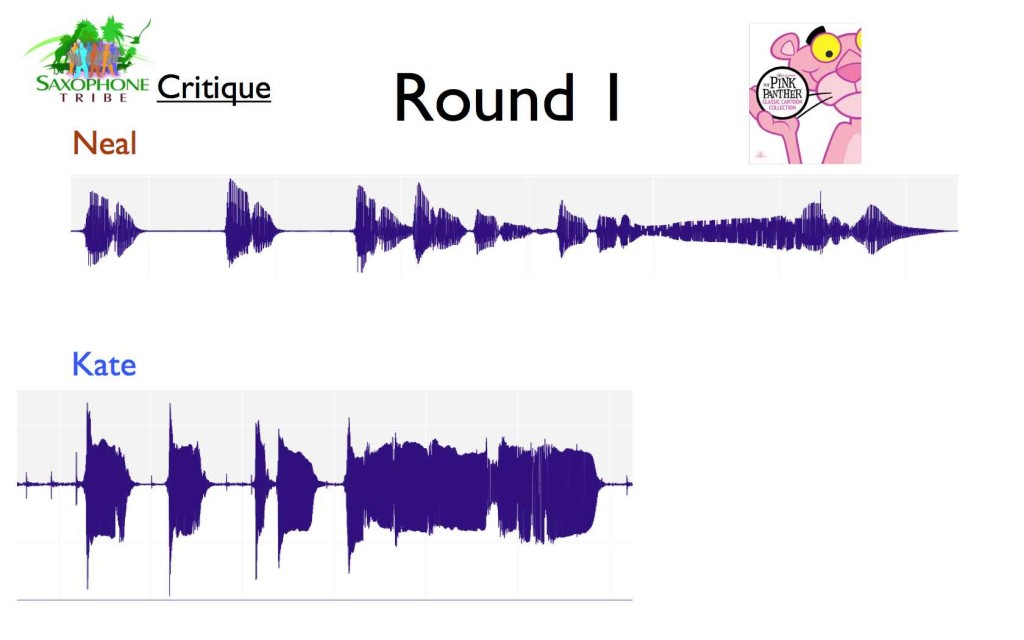 "Thanks for the pink panther intro. It is fun. Getting the rest by ear didn't work yet. It s a challenge for ear training when you know a song. This song is good or controlling finger movements. I find I lean on having sheet music."
"Pink Panther is ok, but I don't have the notes you haven't given yet. The part you gave us is great…I play it different ways slurring a lot the second half. Those notes jazz up nicely.  I am toying with the latter parts by ear. I am married to sheet music….for now at least."
"I can't get beyond the notes you gave…don't tell me yet. I want put more time into that."
Starting the Melody
I asked Kate which beat she imagined the melody started on since I noticed she was playing with a metronome that distinguished beat one.
Kate said, "I thought downbeat. I have to fight the urge to rush through it. Haven't played it with the recording yet."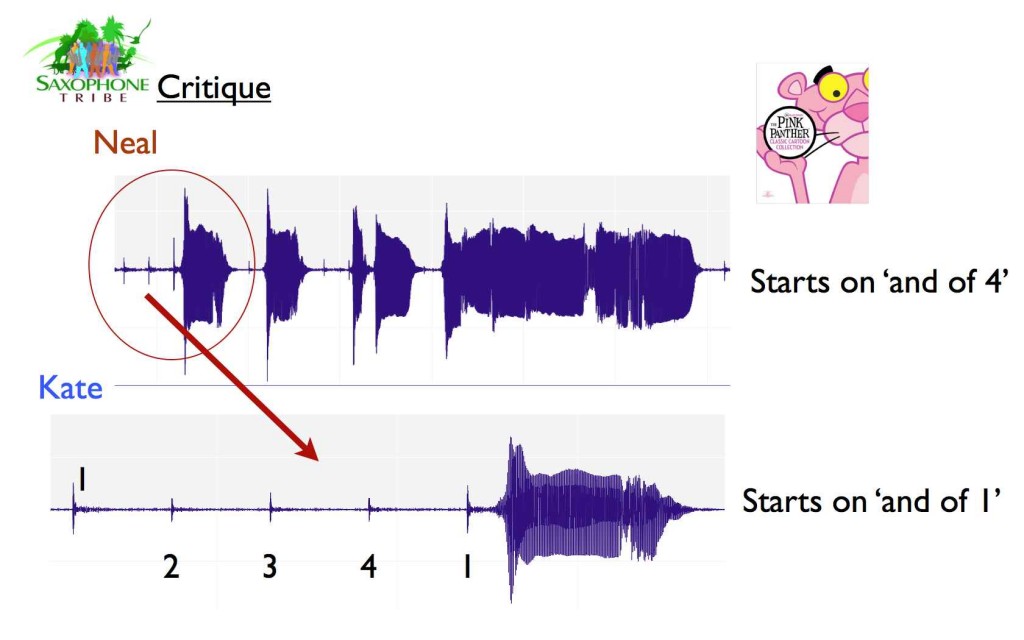 The middle piece
As I listened, she plays two notes, and those are fine.  Then she plays two notes and those are fine.  Then she plays something else, but it should start off the same way as the first two notes there.  Try listening again and see if you hear what I'm talking about.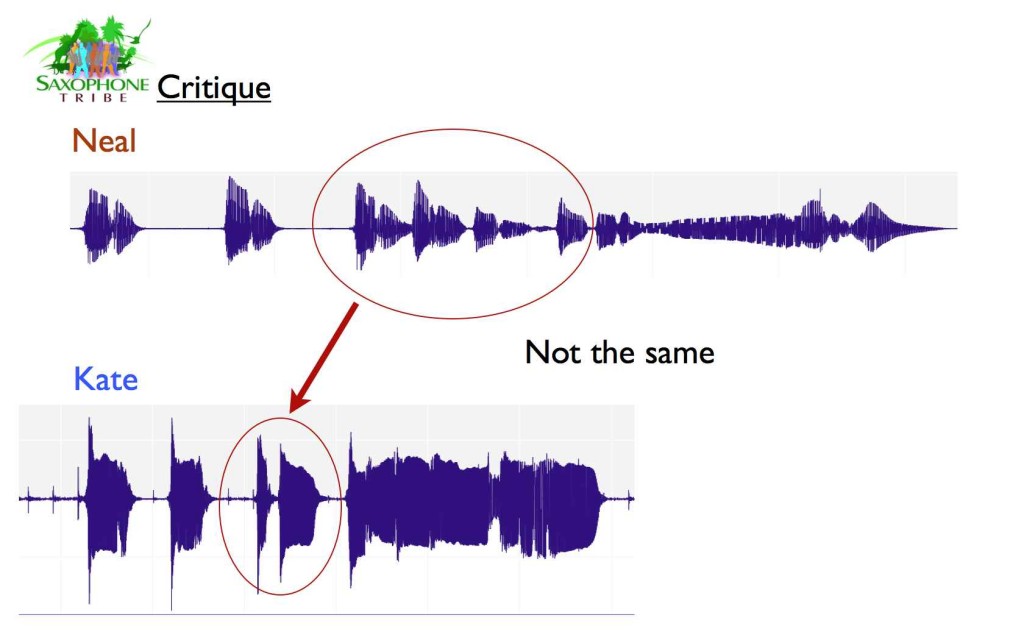 Space
Another thing to work on is the spacing.  As Kate thought might have been the case, her recording was a bit rushed.  I drew lines to represent the length of rest between things and how long the first combinations of notes are played.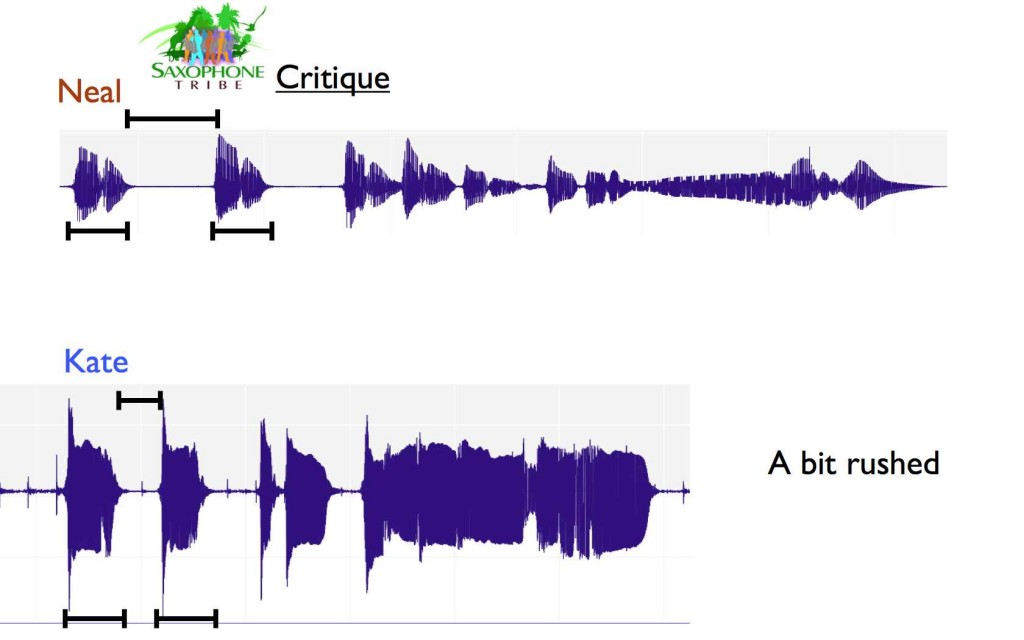 Last Part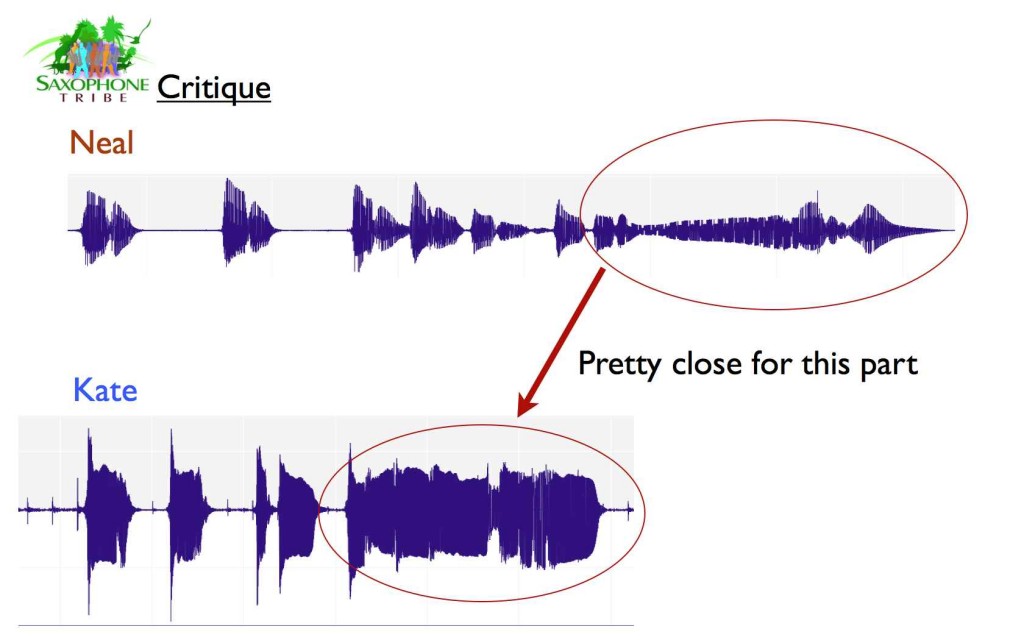 Two things to work on:
1. Slow down and not rush the melody.
2. Listen more to my version and/or the original and get the middle part which is missing.