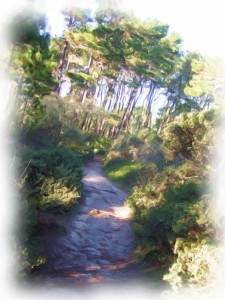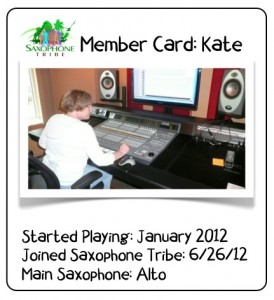 Here are some conversations I have had with KT within Saxophone Tribe. She had been teaching herself for about 6 months before joining, but ran into some obstacles. KT has worked through all the steps for the red and orange statue #1. Will update this page more.
(June 26, 2012)
Hey there,
I'm new to your Tribe. I got an alto sax for myself on Christmas Eve. The holidays were a good time to buy but not to practice. I just want to play. I had a good book and a dependable music store, so I taught myself. That may not be the wisest approach. I hit a wall. I love blues, and ballads, and won't every forget my week at a lighthouse across from the Newport Jazz Festival. I am anxious to polish up reading music and move on or work simultaneously on playing by ear. My tastes in music is eclectic…rock, blues, folk, jazz, country, and big ballads.
-KT
(July 19, 2012)
Forgot, that having taught myself, vocab for sax is deficient. I am also teaching myself piano, so I am counting on the SaxTribe to move me along in sax. You all sound experienced and on your way already.
-KT
(July 20, 2012)
Hey Kate,
I think you learn a lot of vocabulary from tunes and solos, and generally by ear. Figure out some things you want to learn and let me know if you need some help.
-Neal
(July 22, 2012)
I am focusing for now on fingering better and breathe control. Slowing down has helped.
I need to listen to you playing the first four altissimo. I can finger them, but the sound from one to the next is not as different as I thought/think it should be. LISTENING TO YOU IN DIFFERENT TEMPOS HELPS?
I like blues, jazz, and Setzer….I like sax in other genres, too. It is such an emotional instrument, I would like to hear sax outside traditional genres for sax.
QUESTION: how important is reed choice?
I often play without tongue on some phrases. I am just feeling when and where to do let it flow. Is there a way other than sound and gut to know when to do that?
I am happy with the variety of exercises and songs. MY EAR TRAINING is my worst aspect of playing. I spend some time listening every day.
(July 25, 2012)
Hey Kate,
Slowing down will continue to help, you may even want to slow down more than seems necessary.
At this point, I would say you shouldn't worry about altissimo yet.
Reed choice is pretty important. Sometimes it's good to change things. But reeds are also inconsistent, so you want to just keep practicing and you'll be able to play on more reeds.
Phrasing and tonguing…… depends a lot on the style, so listening helps figure all that out.
I'll add more ear training to Saxophone Tribe.
Thanks
-Neal
(July 23, 2012)
Motivating is key for me:
1. Play the music not the instrument; my mantra
2. Spend some of each practice session just freelancing and experimenting
3. Keep the instrument in sight and ready to pick up in a minute…I then play longer and beyond my pre-scheduled practice…ingot a great wall mount and find I just reach for the sax. I got it when I bought my sax…I think it was Locoprassro? It is attractive and artistic adding to decor.
4. I listen to songs that are not focused on sax but incorporate it as well as music that is saxophone based.
-KT
(October 26, 2012)
Such a simple song, yet so easy to wander off the music. I listened to Neal"s, Louis Armstrong's, Van Morrison on sax, and later Clapton's. practiced so many times my neighbors probably think it is all I can play…only to find I rarely played it the same way twice .   This song really makes you want to improvise.
This critique helps me see where I was off. Thanks, Gil and Neal.
(December 30, 2012)
Harmonics
It's getting better. You got the first three notes. C, C, G for you. D#, D#, A# on the tuner.
Don't worry about going past that for now.
The point of harmonics is that it gives us a richer sound. If you can do this things without changing the fingering, all the notes you play will be stronger.
When you play the low note, it contains all of the harmonics, you're just focusing in on particular ones in this exercise.
Harmonics are an interesting effect.
The bigger reason to practice them is to develop your tone and then to move towards being able to play the altissimo range.
Check out this video to see harmonics being used
http://www.youtube.com/watch?v=gcIIkrBLUmg
Oh! I actually looked in the mirror and only saw a blowfish like change in my checks and upper lip. His neck puffs, too.
His tone stays great. I lose tone. Okay. I have the reason, the goal, and some technique,
Thanks.
-Kate
Jamaica Farewell Comparison: