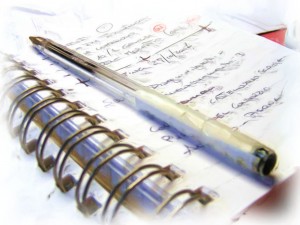 Start working on a goal today, and take action.  This goal should be short term, something you can work on over a week or two.
Could be something like learning the three major scales, hitting your first three notes of altissimo consistently, transcribing a tune or solo.  Depends on your level of playing.  Someone who has been playing for a month probably will have a different goal than someone who has played for ten years.
Here are some steps that can help you get things done:
Step 1: Name your goal.
Step 2: List what you'll do. One thing
Step 3: List how you intend to do it.
Step 4: List how much time you'll spend on it daily and multiply that by 7 days
Step 5: What resources you have/ What help or information you need.
Step 6: Start date/finish date.
First thing, copy and paste the six steps above into your comment then fill out what you want to accomplish.  I'll create a page for you within Saxophone Tribe and post a link to it on this page.  Don't be afraid, everyone will help you with what you want to do.
Post an update daily on your progress.  Everyone is here to support you with it.  We're here to help and encourage you.  Think of this as accountability.  Deadlines will help you focus on what you want to get done and get there.
In your daily posts you can have:
1) What I did today to work toward the goal
2) What I learned today as a result of doing it
3) My thoughts (on the above)